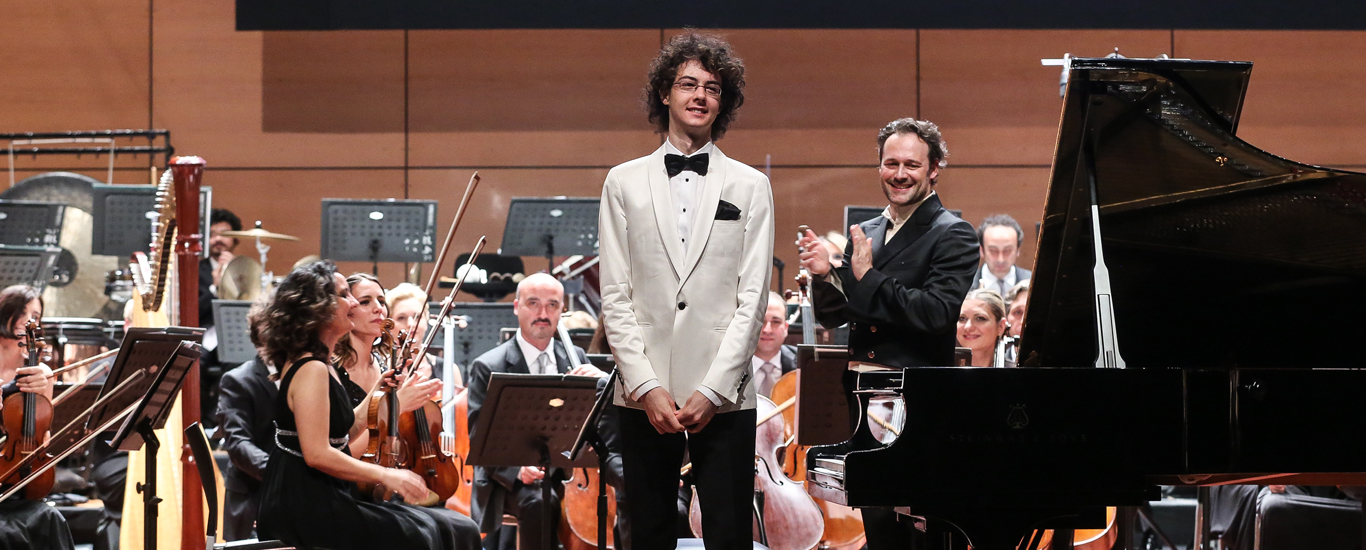 The Aydın Gün Encouragement Award of 15,000 TL is granted to the 22 year-old pianist Can Çakmur in its seventh edition.
Born in 1997 in Ankara, Çakmur began his music education with Leyla Bekensir and Ayşe Kaptan. His studies with Jun Kanno, Emre Şen and Marcella Crudeli at La Schola Cantorum in Paris influenced him to a great extent. Since 2012, he has had the chance to work with musicians such as Alan Weiss, Arie Vardi, Ewa Kupiec, Leslie Howard and Robert Levin among others at Mendelssohn-Akademie, The Holland International Music Sessions, Liszt-Akademie Schillingsfürst, and International Academy of Music in Liechtenstein, where he was granted a scholarship. Çakmur currently pursues his studies with Grigory Gruzman in Hochschule für Musik Franz Liszt Weimar and continues to work privately with Diane Andersen in Belgium.
The first prize winner of the 10th Hamamatsu International Piano Competition in 2018 and the Scottish International Piano Competition in 2017, Can Çakmur appeared in the 43rd Istanbul Music Festival, where he headlined the opening concert with Borusan Istanbul Philarmonic Orchestra (BIPO) under Sascha Goetzel and performed at the 46th Istanbul Music Festival's Festival Encounter series. Also a first prize winner of the XXII Roma International Piano Competition in 2012, Çakmur was accepted to Güher and Süher Pekinel's 'Young Musicians on the World Stages' project the following year. After his performance at the Pianale Junior Academy & Competition in 2014, he won a scholarship for the academy and the prize of EMCY (European Union of Music Competitions for Youth). This prize paved the way to a recital at Eindhoven Muziekgebouw. He also won the first prize and the Bartók Special Prize at the 4th International Franz Liszt Competition for Young Pianists. Çakmur is the recipient of the Young Musician of the Year Award of the 5th Donizetti Classical Music Awards, as well as a laureate from the X. Balys Dvarionas Competition for Young Pianists where he won two special awards.
Can Çakmur received his award at the opening ceremony of the 47th Istanbul Music Festival.