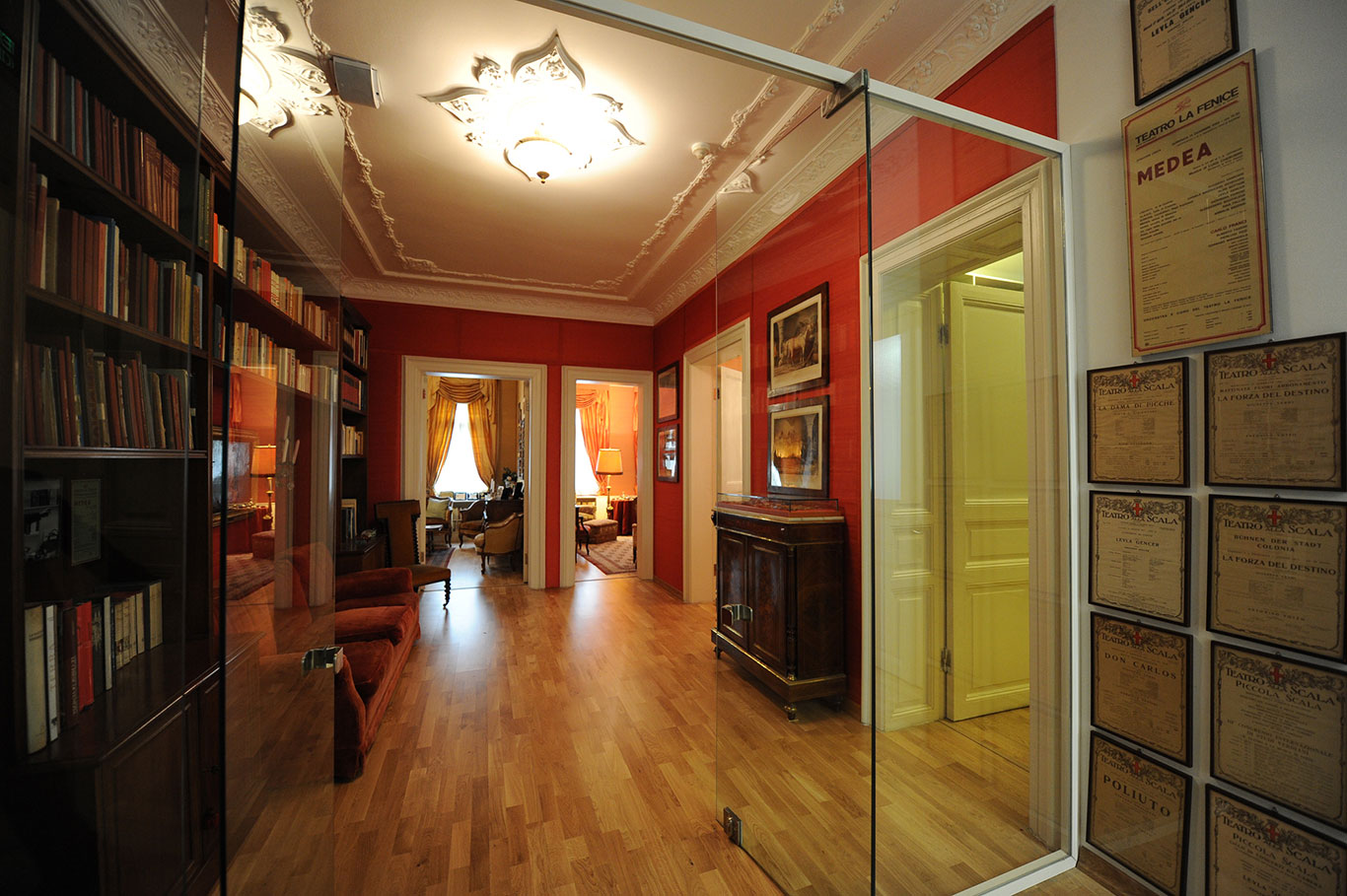 Photos: Muammer Yanmaz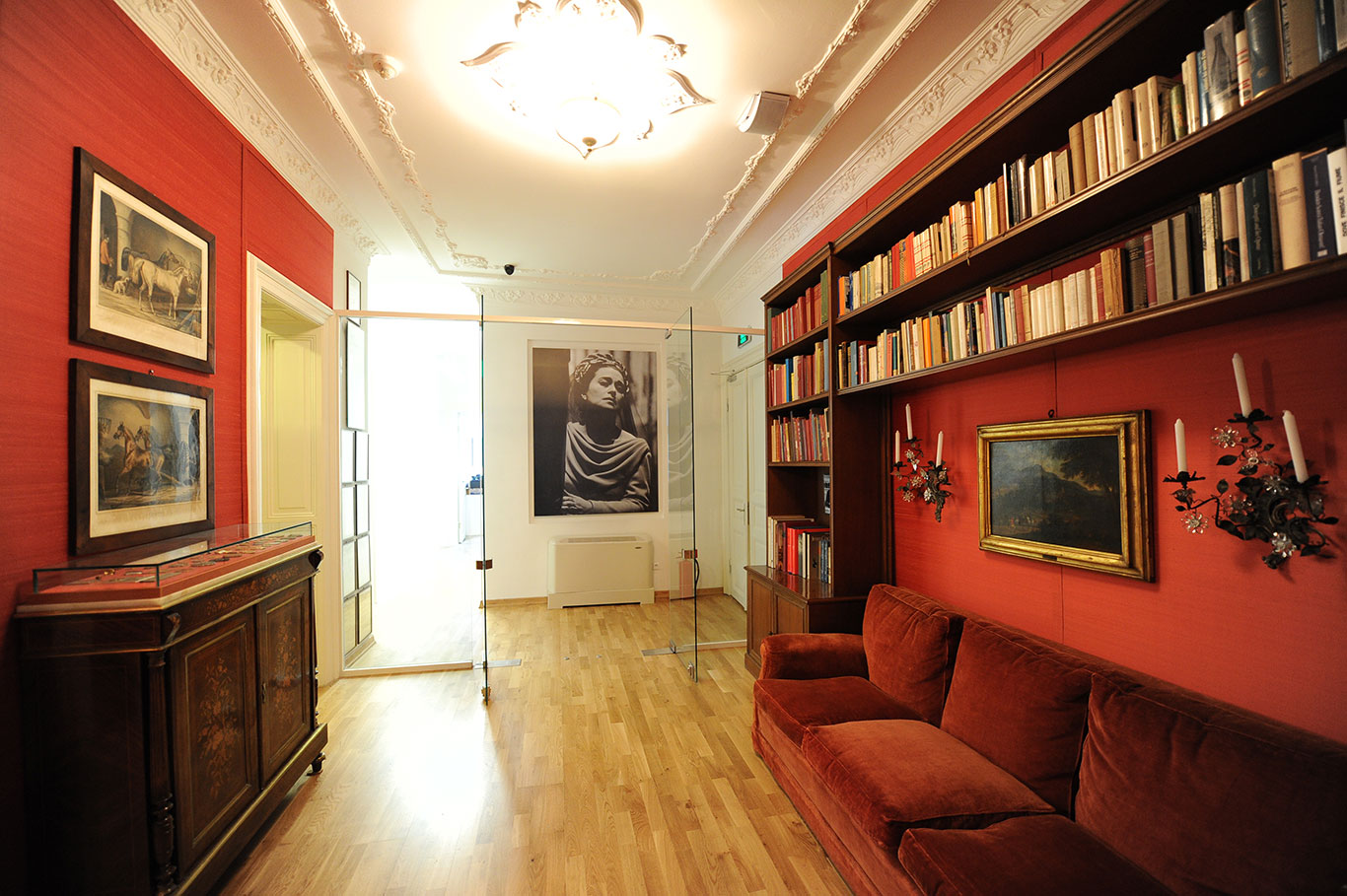 Photos: Muammer Yanmaz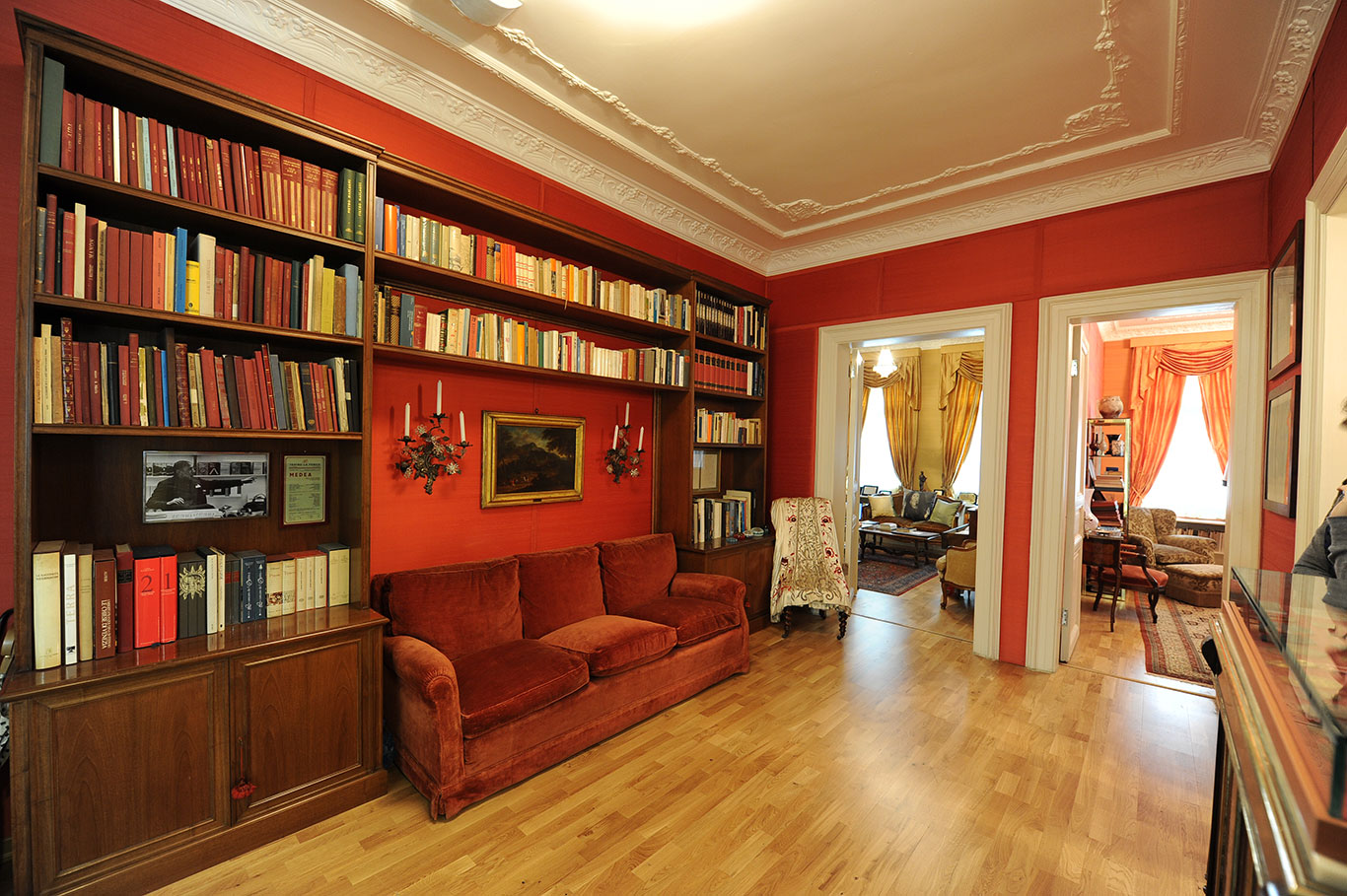 Photos: Muammer Yanmaz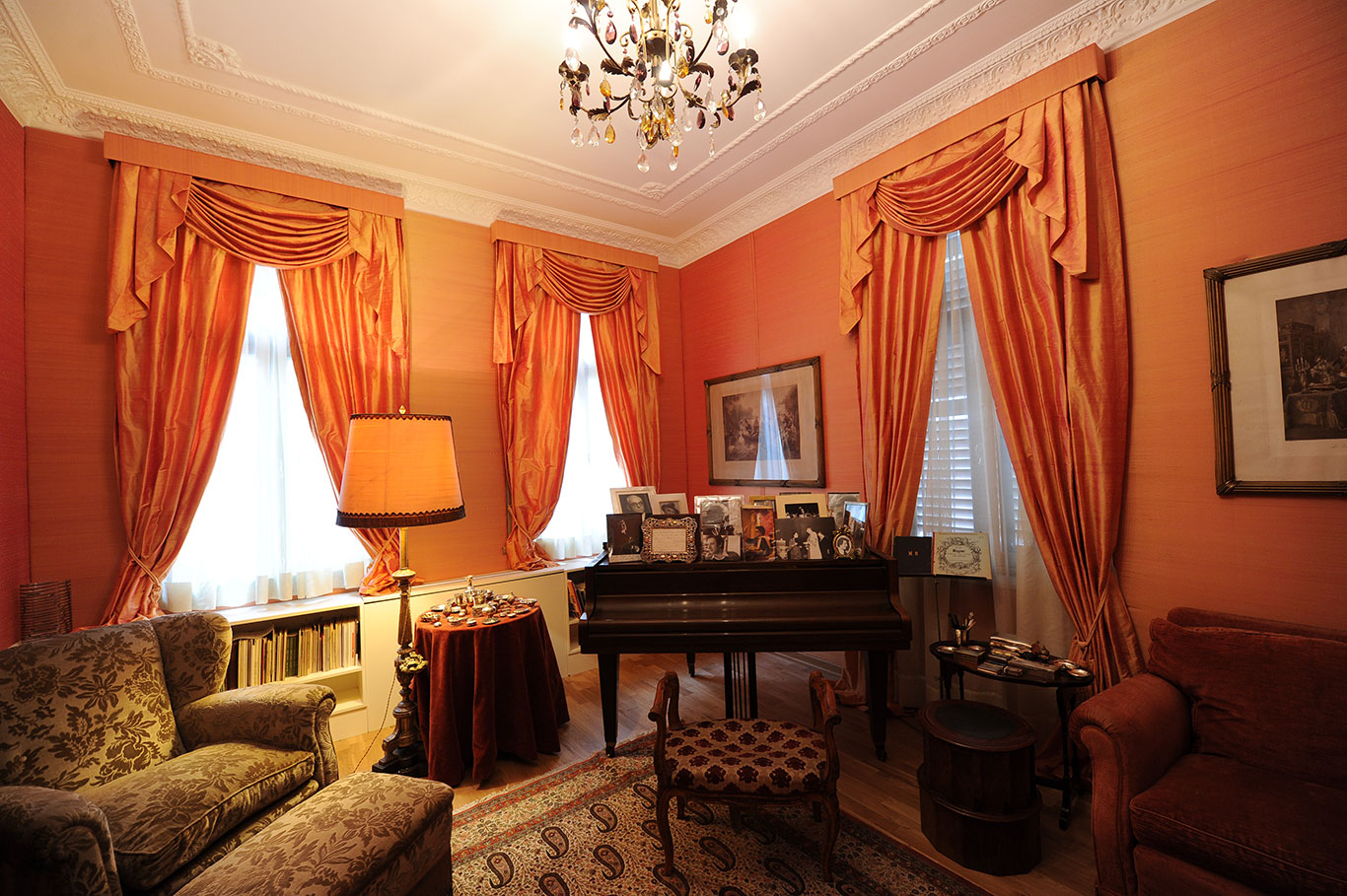 Photos: Muammer Yanmaz
Photos: Muammer Yanmaz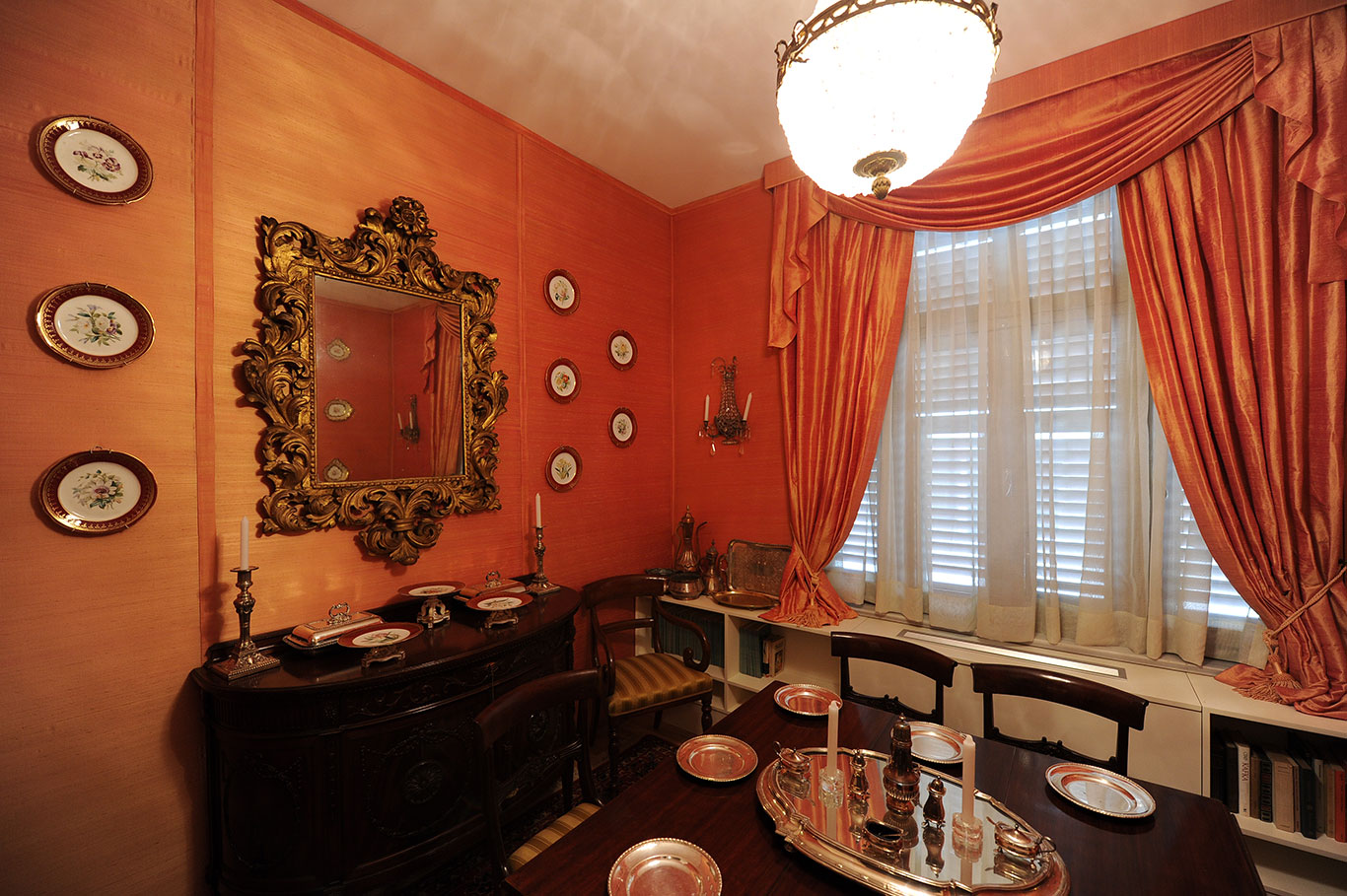 Photos: Muammer Yanmaz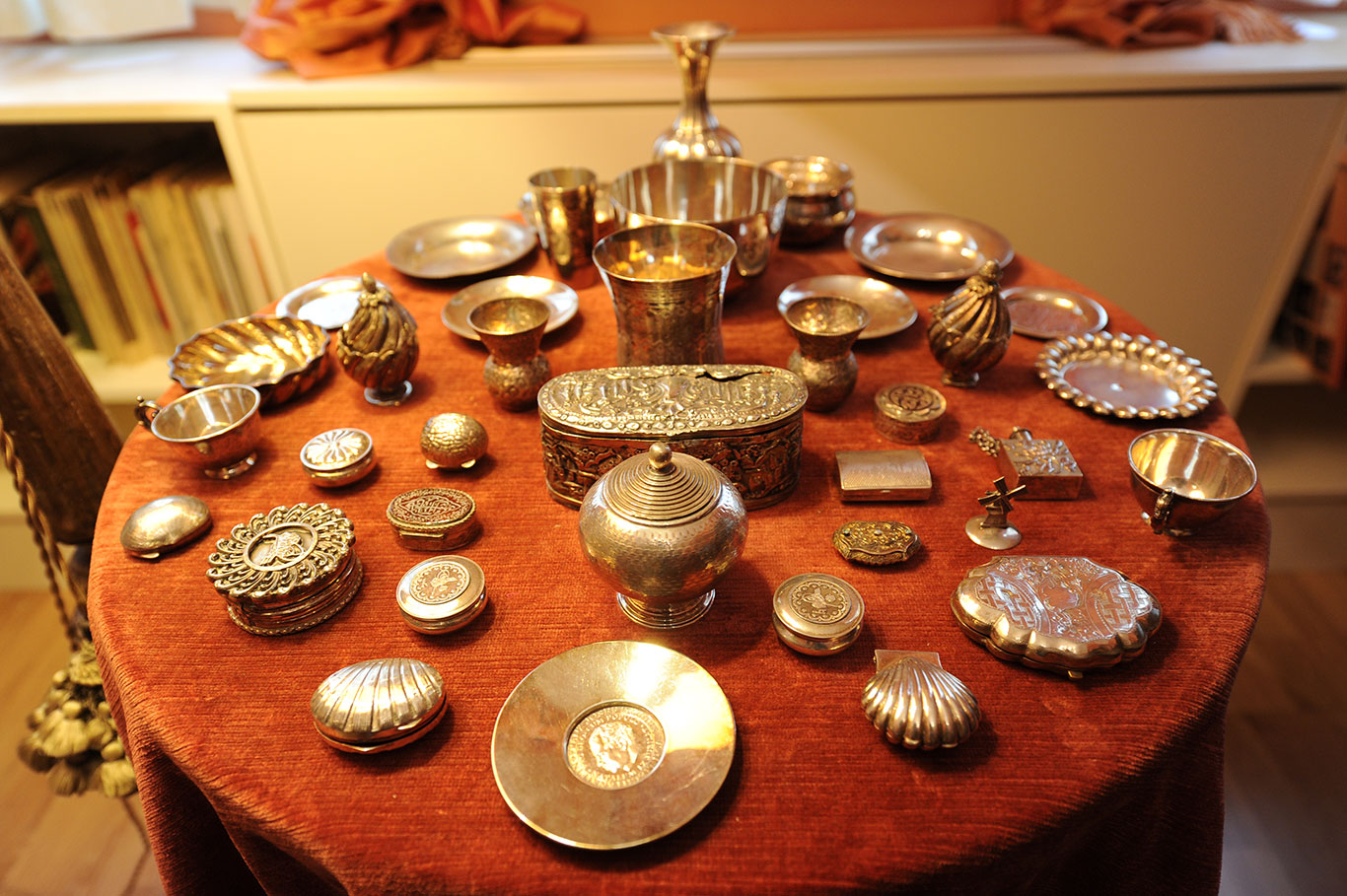 Photos: Muammer Yanmaz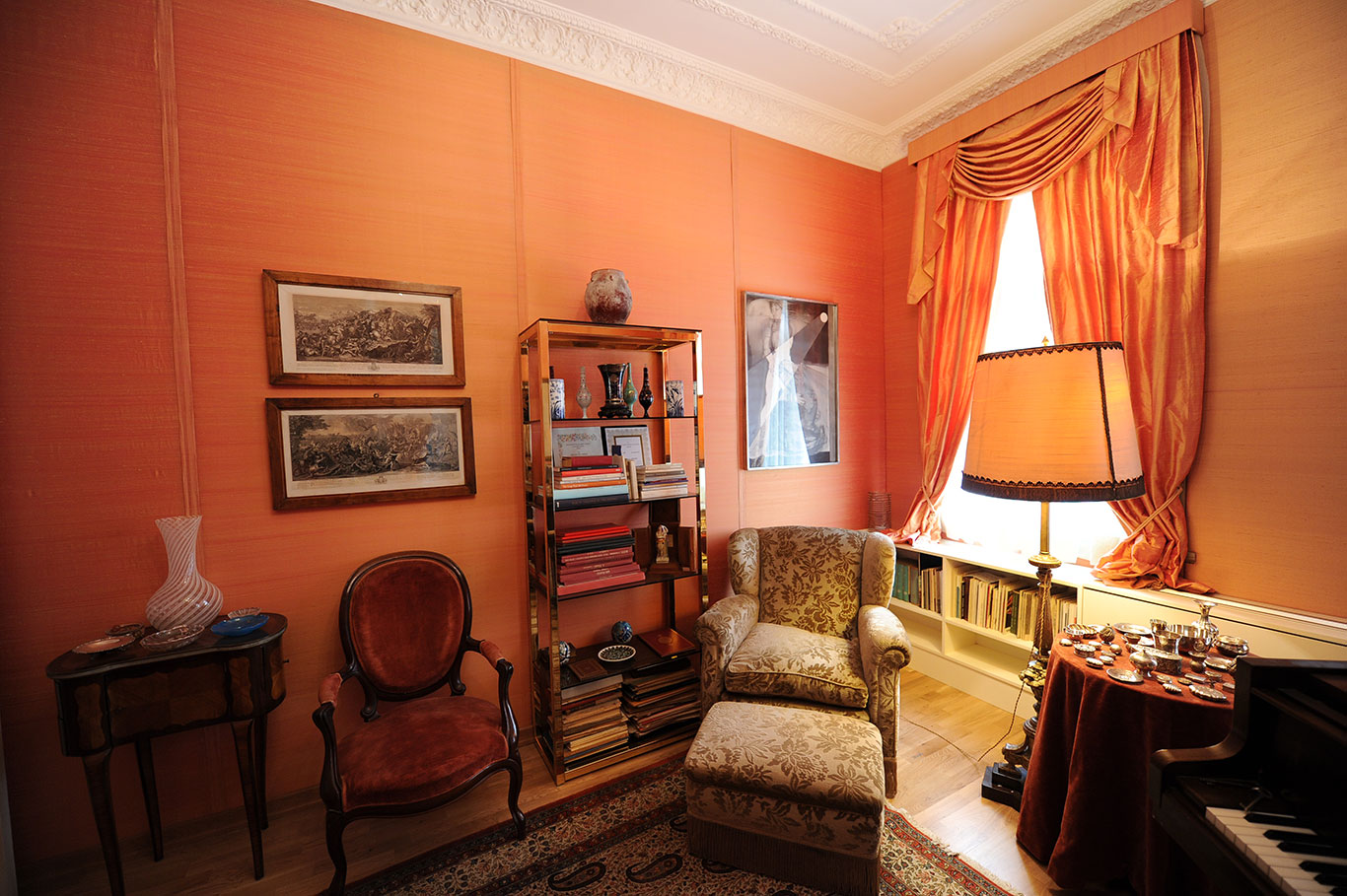 Photos: Muammer Yanmaz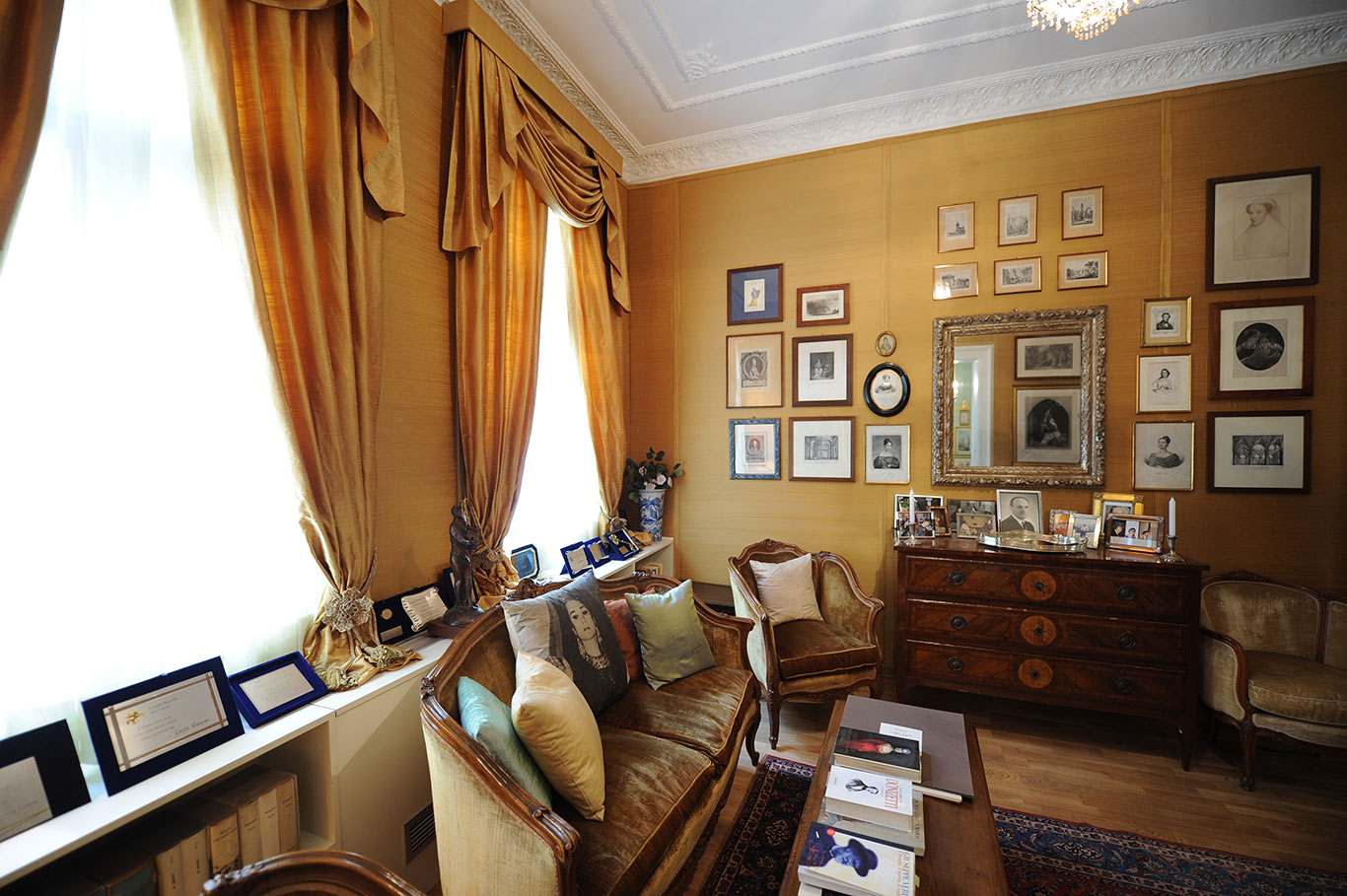 Photos: Muammer Yanmaz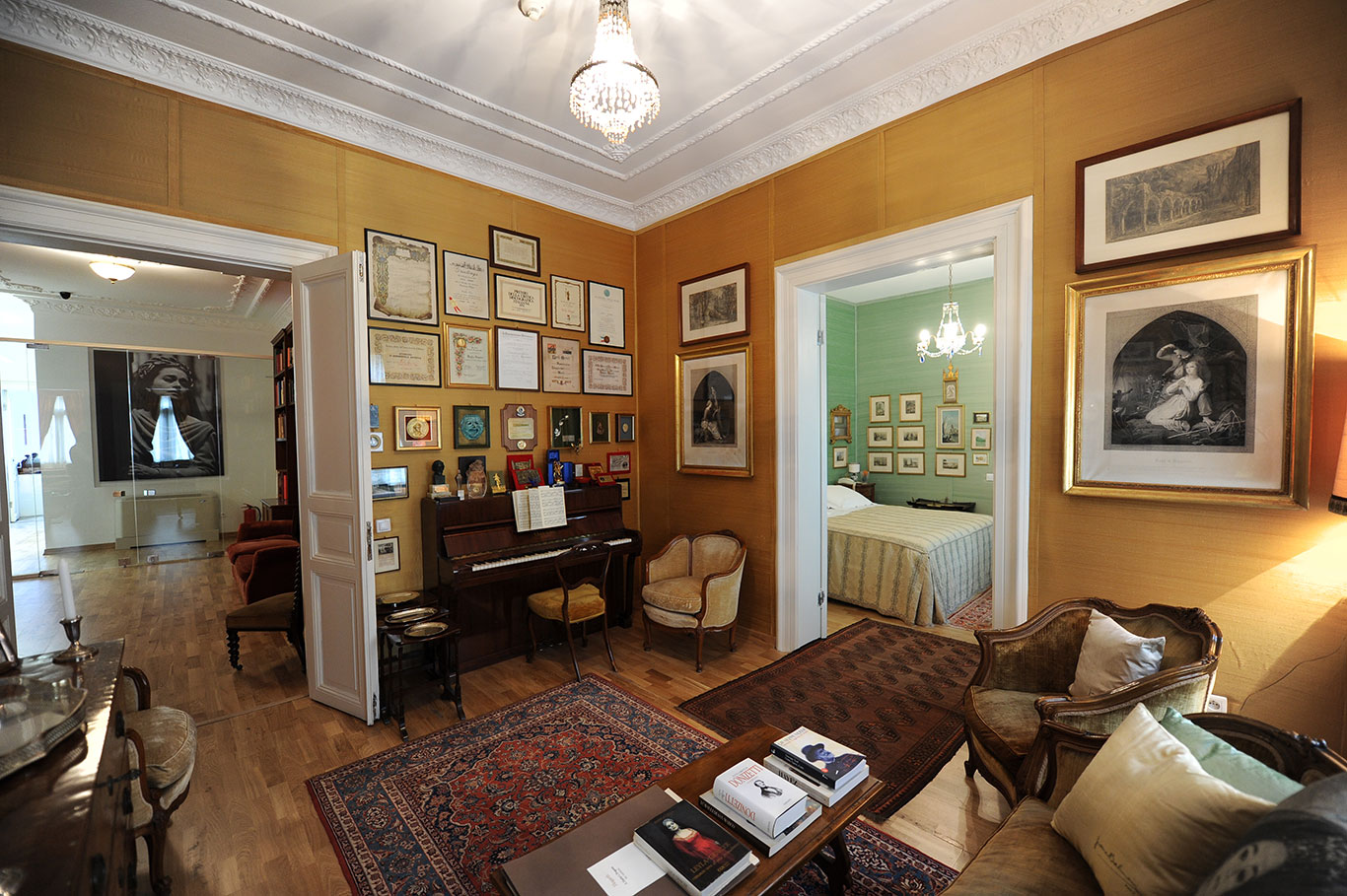 Photos: Muammer Yanmaz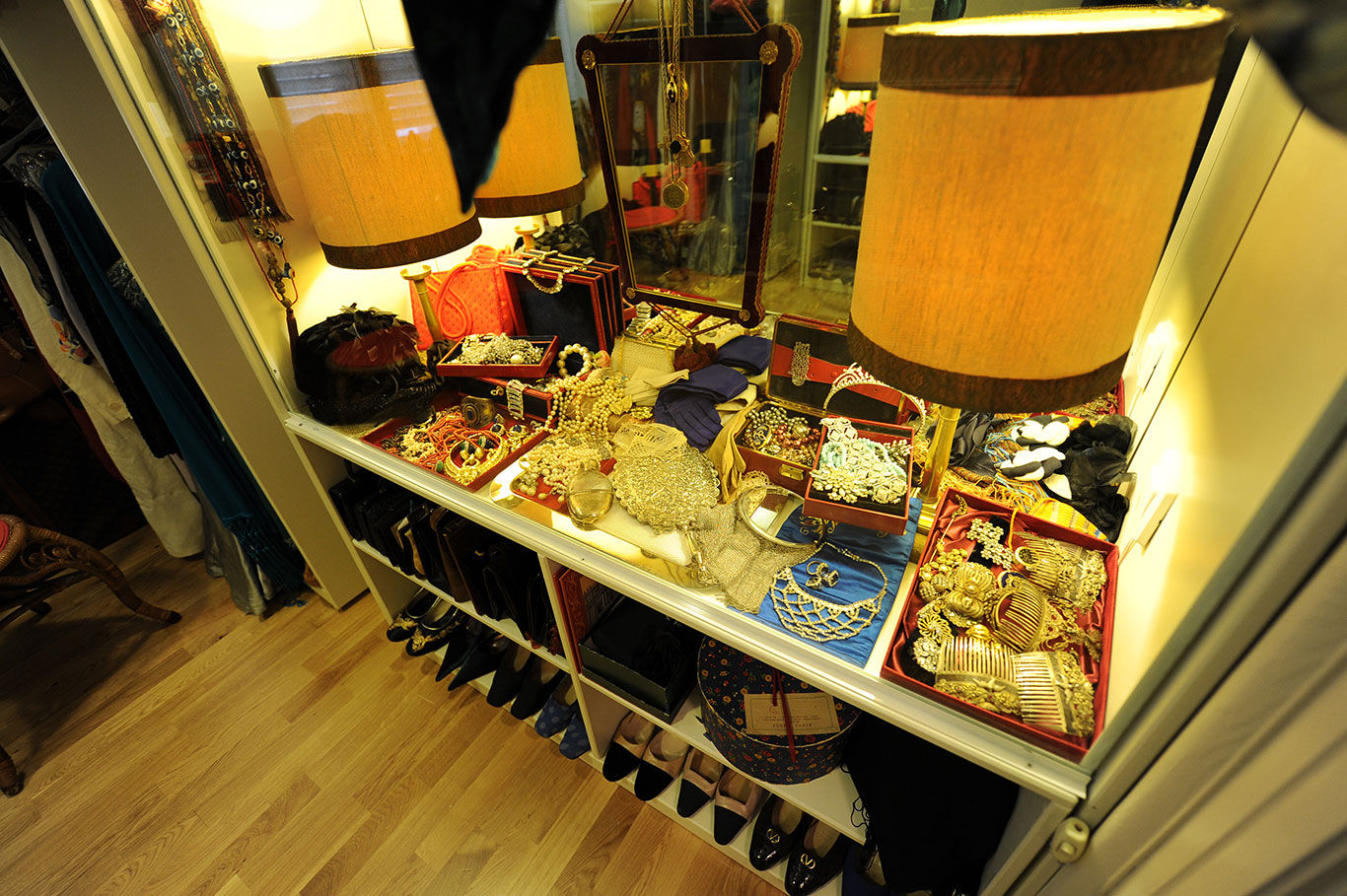 Photos: Muammer Yanmaz
A closer look at the life of a diva
Turkey's greatest gift to the opera world, Leyla Gencer, was one of the most important divas of the 20th century.
Gencer was most famous for being the primadonna of the opera, La Scala, for 25 years, an era during which Europe witnessed the glorious rise of her career. Throughout that period, Gencer spent many years in Milan. She was renowned for her marvellous interpretation technique. When she was not performing, she dedicated herself to exploring forgotten opera works and her research was recognised as being a crucial factor in the Donizetti and Rossini renaissances.
After a long and successful career on the stage, during which she was acclaimed as the 20th century's last diva, soprano Leyla Gencer bid farewell to the opera and worked as an instructor at Teatro alla Scala.
The conception of the Leyla Gencer House
Gencer has always had a unique place within the Istanbul Foundation for Culture and Arts (İKSV) and since 2006, the foundation has been striving to sustain Gencer's presence in the art world as well as continue her efforts of discovering new talents via the 'Leyla Gencer Voice Competition'. Leyla Gencer bequeathed her assets to İKSV, trusting that the foundation would keep her memory alive and in honour of this, İKSV has dedicated a special section of its new building to her as a way of sharing the life of this legendary star with art enthusiasts.
İKSV has recreated the Milanese life of the opera star who was a devoted friend of the foundation and the late president of the Board of Trustees, on the second floor of its building in Şişhane.
Designed by Pier Luigi Pizzi, the decorator of La Scala with whom Gencer worked extensively, with the help of Melahat Behlil, Franca Cella and Massimo Gasparon, the Leyla Gencer House provides a unique insight into the life of this great soprano, who was not only an admired opera artist but also led an intriguing personal life.
Due to the decreasing number of visitors in years, the memorial house in the foundation was decided to be moved to an opera and art centre to bear Gencer's name in 2014, with the good intention that the artist's heritage reaches the widest possible public.
Most of the items in the Leyla Gencer House were lent indefinitely by İKSV to be exhibited at the Opera and Art Centre established under Leyla Gencer's own name as planned, with all control, monitoring and return rights remaining at İKSV. The house reopened its doors to visitors on 10 October 2016.
What will you find?
A reproduction of Gencer's house in Milan, Leyla Gencer House is a direct reflection of her colourful and profound personality and features Gencer's living room with her piano, her library, her dining room where she hosted her guests and her bedroom. It also features details of her personal life such as photographs of prominent figures who played important roles in her colourful career, her awards and medals, her accessories, and her clothes.
Visit
Leyla Gencer House is currently closed to visitors due to the pandemic.
> Addresss: Osmaniye, İncirli Yolu Sk. 1/20, 34146 Bakırköy, Istanbul, Turkey
> Phone: +90 (212) 572 20 70
> Web page
Additional information
The Leyla Gencer Opera and Art Centre, which stands out with its architectural project and technical infrastructure, has a 1,000-seat concert hall with a 300-square-metre stage for opera, concert, theatre performances and international conferences; a children's education house with 6 classrooms; an indoor space of 10,000 square metres and an open air auditorium with a capacity of 250 people.
Located on an area of 120 square metres in the foyer area to sustain the visits before and after the events, Leyla Gencer House is visited by a staff of museum specialists from İKSV at regular intervals, and the continuity of the existing exhibition conditions, maintenance and repair of the materials, air conditioning in accordance with international standards and proper lighting conditions are provided. A sound system was also installed by İKSV through which visitors can listen to Leyla Gencer's works during their visit.
Due to the administrative changes in the Leyla Gencer Opera and Art Centre since its opening, the envisaged artistic programmes and events could not be realised, and the audience figures could not reach the desired levels. However, in this process, travel requests from Bakırköy Municipality and İKSV were met with the expert guides provided by the foundation.
Within the scope of Leyla Gencer House activities, İKSV provided video and photographic content to the photo exhibition held at Safranbolu City History Museum Exhibition Hall as part of the 1st National Leyla Gencer Art Days organised by Safranbolu Culture and Tourism Bureau - City History Museum. It also paved the way for those who could not visit the house in Istanbul to have a glimpse of the diva's life.
İKSV also continues to bring new talents to the opera world with the international Leyla Gencer Voice Competition it organises quadrennially. During the 8th Leyla Gencer International Singing Competition, a selection from the Leyla Gencer House collection consisting of Leyla Gencer's personal belongings and awards she received was presented at a temporary exhibition organised by İKSV.
As the executive director of Leyla Gencer House and the possessor of the Leyla Gencer Archive, İKSV also undertook a special documentary project about the artist in 2018, as a result of a long-term research in the archive, for especially younger generations to get to know the esteemed artist more closely, on the 10th anniversary of her death. The documentary can be watched online on İKSV's YouTube channel, with English subtitles.